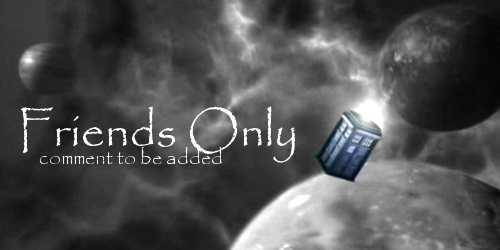 This journal is mostly completely f-locked now, except for my fics. If you're interested in reading my flailings, personal stuff or whatever, just drop me a comment here (or send me a message) - I set the comments to be screened. This is my private journal, so I'm only going to friend back people I know from somewhere or think I would really get along with.

If you friend me without contacting me, I'm assuming that you just want to keep track of something I post and won't bother to friend you back.

I'm mostly using this journal to squee about certain shows/books/comics/movies/bands and post my fics. It's quite rare for me to post anything about RL but it happens from time to time. If you're looking for my fic Masterlist - click here.
Update: AO3 hosts all my old and new fics
here
, that's my only active account atm. :)